Conversion & Clocking
• Class-leading AD/DA conversion with up to 127dB of headroom;
• Recording, mixing and playback at up to 24-bit/192kHz;
• Proprietary 64-bit Acoustically Focused Clocking (AFC™) technology & Jitter Management algorithm delivering increased width, separation, and detail in musical performances.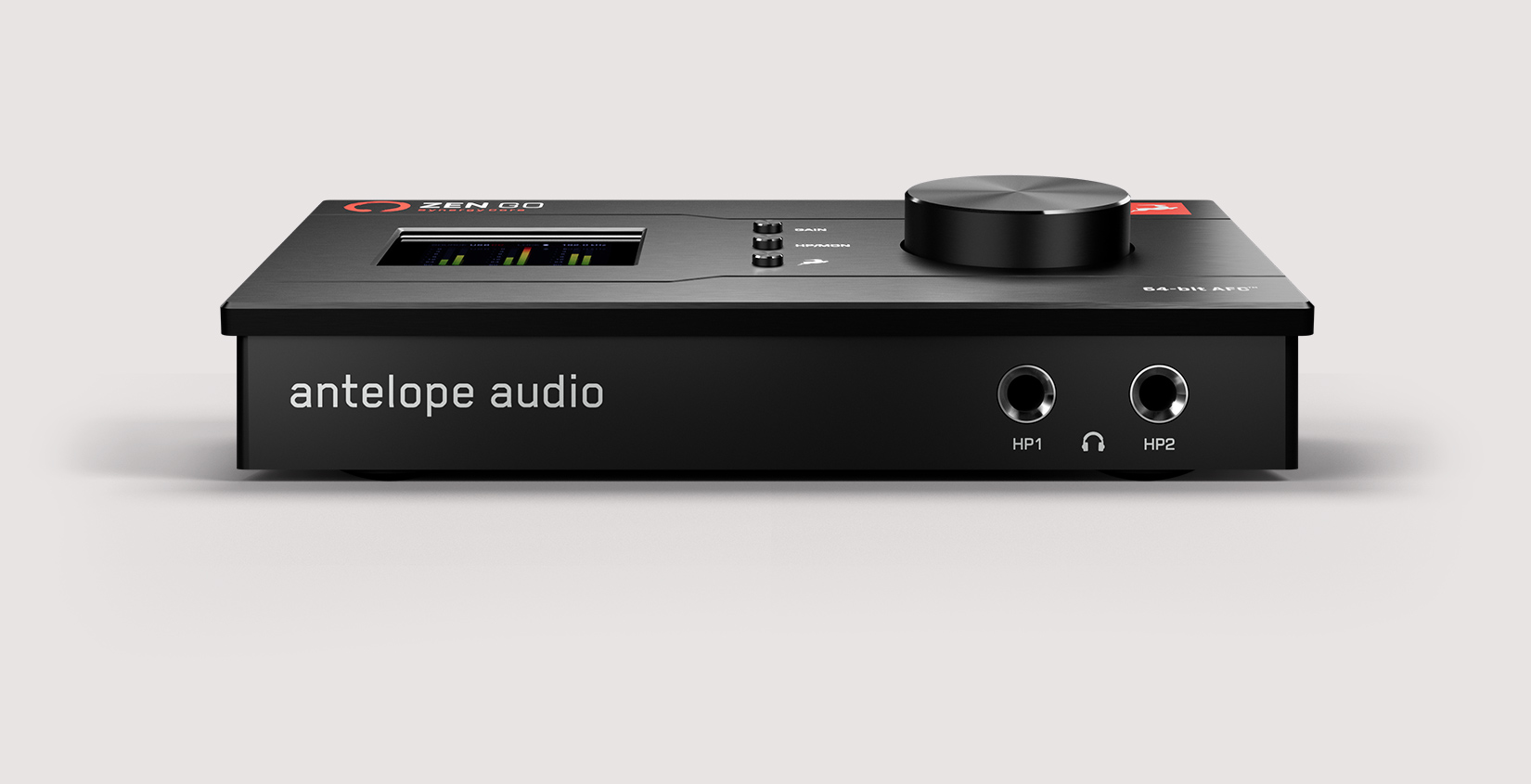 Connectivity
• 2x Discrete ultra-linear preamps with 65dB of gain for studio-quality recordings. All work as microphone/line/Hi-Z inputs, on combo XLR jacks;
• USB-C port carrying up to 8 input and 8 output channels in any popular DAW with custom macOS & Windows drivers;
• Secondary USB-C port allowing reverse-charging;
• Digitally expandable over S/PDIF;
• Analog monitor outputs including 1x stereo output over RCA and 1x stereo output over TRS (mirrored);
• 2x stereo headphone outputs with separate gain control, compatible with wide variety of headphones.
Workflow-Enhancing Features
• Bus-powered interface – powered by the USB connection without need for a dedicated power source;
• Direct monitoring with Synergy Core effects, processed in real-time with imperceptible latency;
• Simplified I/O routing with pre-configured settings, allowing immediate recording and playback;
• Front panel with dedicated volume knob and buttons for frequency adjustment, and hands-on control of core parameters;
• Customizable presets with signal routing, level adjustments, mixer and effects settings;
• Customizable monitoring mixes with adjustable volume, pan and reverb.
Real-Time Effects Processing
• Collection of 37 Synergy Core effects modeled after classic and rare analog outboardgear;
• Synergy Core proprietary onboard platform powered by DSP & FPGA chips for real-time effects processing with imperceptible latency.
Included Synergy Core Effects
• 2 Preamps (GyrafGyratecIX, BA-31)
• 4 Equalizers (incl. VEQ-1A, VMEQ-5)
• 5 Compressors & Limiters (incl. Stay-Levin, FET-A76, VCA160)
• 22 Guitar Amps & Cabs (incl.Bluelux1x12, Tube Guitar Amp)
• 2 Special Processing Effects (Expander, Noise Gate)
• 1 Reverb Effect (Auraverb)
• 1 Guitar Tuner (A-Tuner)
In-the-Box Content
• Zen Go Synergy Core
• Warranty card
• USB-C to USB-C cable
• USB-C to USB-A adapter
• Getting Started leaflet